About Salerno Medical Associates – in the beginning
Salerno Medical Associates is a family-run, second-generation practice that has served East Orange and Newark, New Jersey, for over 50 years (over 100 years collectively). The practice was established by a team of husband and wife physicians, Dr. Alphonse Salerno, previous President of the prestigious American Academy of Surgeons, and Dr. Svetlana Salerno, one of the first female physicians in the Newark, NJ area.
About Salerno Medical Associates
Today, the practice continues to serve the community under the leadership of their son, Dr. Alexander G Salerno, a leading primary care physician/internist. With a master's in healthcare administration, Dr. Salerno leads the practice with steadfast dedication to providing quality and personal service to each patient. A former captain in the United States Air Force Medical Reserve, he is a respected public figure in the healthcare community as well as in the larger community spheres of business and philanthropy.
The practice's dedication to population health and chronic disease state management as well as community-based programs such as Salerno Medical Associates' Urban Healthcare Initiative Program (UHIP), Senior Health Outreach Program (SHOP), and the soon-to-be-launched Northeast Research Institute (NRI), has resulted in a high level of respect and trust with patients.
Salerno Medical Associates
aims to continually deliver the highest quality medical care and services to each patient. This has been evidenced by the fact that, in October 2014, United Healthcare recognized Salerno Medical Associates in a full-page Star-Ledger article as a top healthcare metrics provider for delivering consistent, innovative, and pioneering healthcare outcomes. And as part of a Horizon-piloted, patient-centered medical home program, Salerno Medical Associates earned the designation of highest tier ranking as a result of providing and achieving stellar healthcare outcomes for services coordinated and delivered in an office setting.
Payment Options
Pay your post-care balance online with the CareCredit credit card.
We proudly accept the CareCredit credit card to help you finance your healthcare needs. Now you can use Pay My Provider, a new online payment solution from CareCredit, to pay outstanding balances quickly and securely. Special financing options are available.*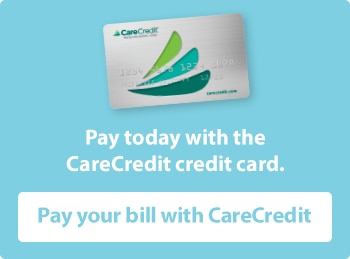 Sign up for CareCredit today!
Don't have CareCredit? Apply here or learn more today. CareCredit health, wellness and beauty credit card for cosmetic and dermatologic procedure financing. Ready to apply? Apply Online for your CareCredit card today.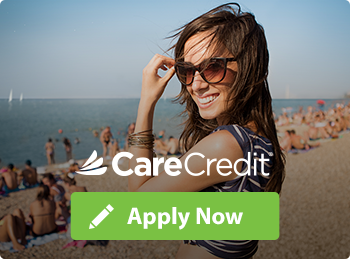 *Subject to credit approval. Minimum monthly payments required. Promotional financing options are available on purchases of $200 or more. Standard Account Terms apply to purchases of less than $200. Promotional financing options available through Pay My Provider may differ from options available in-office. Ask us for details.
AWARDS AND accreditations
Svetlana Salerno's Practice has been recognized as one of the top Newark Family Medicine practices. Verified by Opencare.com
The Gold Standard in Imaging Accreditation. ACR accreditation is recognized as the gold standard in medical imaging. ACR accreditation helps assure our patients that we provide the highest level of image quality and safety.
Salerno Medical is accredited in Echocardiography by the Intersocietal Accreditation Commission (IAC). By participating in the accreditation process, this medical facility demonstrates a commitment to the performance of quality Echocardiography and strives to meet nationally recognized standards.
Hip-Hop Legend Rev Run
Hip-Hop Legend Rev Run says UHIP is Making an Important Difference! #KnowledgeIsPower
To Learn more about the efforts of UHIP (a division of Salerno Medical), please visit Urban Healthcare Initiative Program (UHIP)
DNA
Alphonse Salerno
Dr. Alphonse Salerno, DO, one of the founders of Salerno Medical Associates, served the East Orange community of New Jersey for 59 years before retiring. Salerno was born in …
Svetlana Salerno
Dr. Svetlana Salerno, MD, one of the founders of Salerno Medical Associates, has been treating patients in the Newark and East Orange communities of New Jersey for over 45 years.
Alexander Salerno
A former military captain and graduate of St. George's University School of Medicine in the West Indies, Dr. Salerno, MD, MHA, holds a Bachelor of Arts degree from Skidmore …
Elizabeth Evans
Elizabeth Evans, D.O. joined Salerno Medical Associates in 2016. Her focus is on Primary Care, Sports Medicine, Women's Health and Adolescent Medicine.
Diana Larrea
Diana Larrea, D.O. joined Salerno Medical Associates in 2016. Her focus is on osteopathic medicine which incorporates diagnosing and treating a variety of conditions from headaches to musculoskeletal issues …
Nilay Shah
Born and raised in the suburbs of Buffalo, NY, Dr. Shah earned his bachelors degree in Biology with a concentration in Neurobiology and Behavior and minor in Computer Science …
Maria Christina Errazo
Ms. Maria Christina Errazo was born in Catanduanes, Philippines. She attained her nursing degree at Catanduanes State College in Catanduanes, Philippines.  Her master of science in nursing degree was …
Guetty Gabaud-Dumesle
Ms. Guetty Gabaud-Dumesle joined Salerno Medical Associates in 2016, as an Advanced Practice Nurse. She attended Montclair State University, where she received her Bachelor of Science in Biology degree. …
Bela Laschiver
Bela Laschiver, APN-C, joined Salerno Medical Associates in 2006 and brings with her over 15 years of medical experience. Her ability to manage patient needs, physiological, psychological, and sociocultural, …
Aida Ramos
Aida Ramos, APN, BC, MSM, has been working at Salerno Medical Associates since 2009. She is a graduate of The University of Medicine and Dentistry of New Jersey, specializing …
Mary Ellen Roberts
Mary Ellen Roberts, DNP, APN, FAANP, FAAN, is a certified Adult and Acute Care Nurse Practitioner. Dr. Roberts began her teaching career in the early 90's as an Assistant …
Dale Groninger
Dale Groninger, Manager, Community Outreach, joined Salerno Medical Associates in 2009. Since then she has worked in almost every capacity for the practice and its community-based programs, CHOP and …
Darlene Serrano
Darlene Serrano, Clinical Operations Manager, has been with Salerno Medical Associates since 2001. She graduated from Fortis Institute in 1998 as a Certified Clinical Tech and continued her education …